Is it just me or everyone out there gets fascinated by reading those itty-bitty of insights in the horoscope section of entertainment magazines and tabloids foretelling our future, love compatibility, and monetary status? Well, historically astrology has had a greater purpose when it comes to health and wellness. Every star sign has something to say about one's health.
Let's check out what does your horoscope say about your health and how you can improve it
You May Also Like: Some Amazing Facts About Hot Yoga Vs Traditional Yoga
Aries: March 21 – April 19
The horoscope of Ariens says that you thrive on challenge and excitement. You need to be in motion like two-legged hamsters running in the wheel. However, you need to notch it down a little. 
Avoid rushing into things, overthinking and being impulsive. These may increase the chances of accidents, headaches, tooth issues, fever, migraines, strokes, and facial blemishes. You believe in work hard, play hard and hence require a well-balanced diet and reasonable amount of rejuvenation. If you don't use your energy externally, it may translate into anger and frustration. Indulge in regular work-outs to stay fit.
Taurus: April 20 – May 20
Taurus, the bull, are born with natural resilience, solid physique and courage.
All know your love for food. You don't eat to live, you live to eat. This is one of the reasons of your weight problems which is aggravated by your lazy habits. Your weight problem might even be because you have an under-active thyroid.
Taurus depicts earth, this explains your sluggishness and heavy body. This combination means that your digestion metabolism are slow. You are brought down by colds, sore throats, and earaches. Your strength and persistence does not allow you to succumb to it. But when you do, you take longer than others to recover.
Gemini: May 21 – June 20
Mercury being the ruling planet you are constantly on the move, either physically or mentally.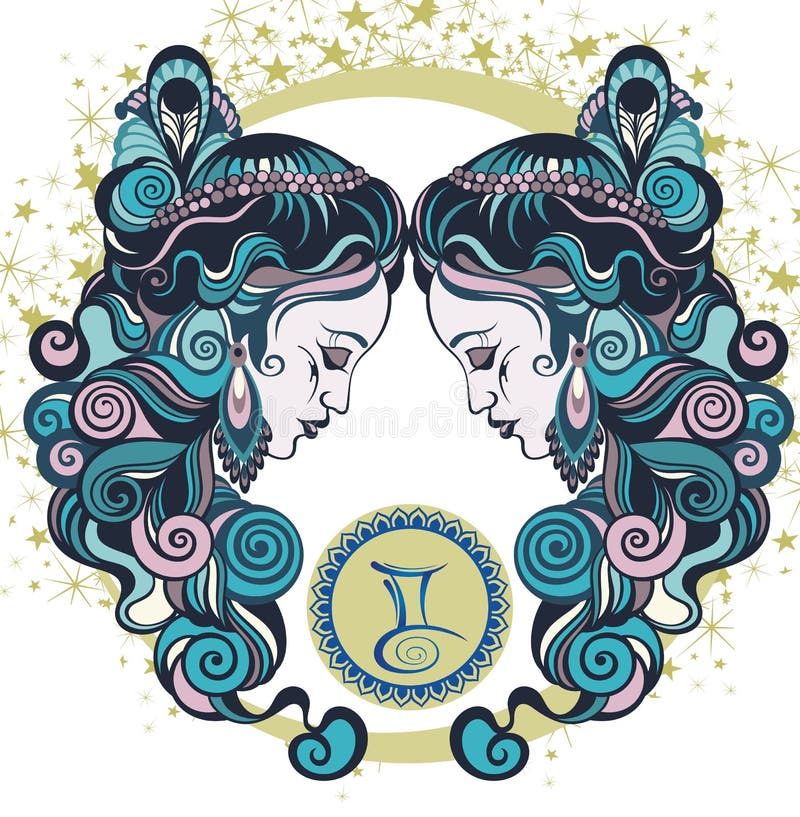 You may be prone to anxiety, asthma, depression, insomnia, and nervous exhaustion. You tend to take too much on your plate and rush from one project to other meeting deadlines. Learn to manage your time to avoid any mishaps, accidents or other unwanted stress. 
Cancer: June 21 – July 22
Crabs are tied to the stomach and digestive system. Your physical health is a mirror of your emotions, because, unlike other zodiac, your feelings dominate your life strongly. 
Your horoscope says when you bury the feelings and don't let go anger, it can lead to indigestion, intestinal maladies, acid-reflux disease, butterflies in the stomach, diarrhoea, acute stress, colitis and ulcers. Many Cancer women are especially sensitive to the natural hormonal changes characteristic of the monthly female cycle, often causing emotional symptoms or irritability, low mood etc.
Leo: July 23 – August 22      
Always filled with so much energy and zest. You are naturally authoritative and confident, so if anything is causing you to feel otherwise, it may invite back problems, heart ailments, and inertia.
You tend to ignore your health and eating habits, which need to change. Leos, you need to pace your-self, lift heavy objects correctly, adopt a sensible diet and get a good night's sleep. Cut down on fatty foods.
Virgo: August 23 – September 22
Virgo, you tend to worry yourself sick when something goes wrong. You understand the value of a good diet and exercise, but sometimes you worry a lot about your health.
Eating disorders are common among Virgos. You have a slow mechanism which might lead to sluggishness and heaviness. You are highly prone to IBS, allergies, and digestive problems. Try to balance things out, worry less and might as well try some yoga or meditation.
Libra: September 23 – October 22
You generally enjoy quite good health. You are plagued by digestive problems and normally have either diarrhoea or constipation. 
Avoid food that may not be so gentle on your stomach. Drink lots of water, which flushes out the kidneys, to keep away skin troubles, cystitis, kidney infections, inflammations and kidney stones. Make sure to keep your skin moisturized. Pleasing home environment is the best medicine for your stress.        
Scorpio: October 23 – November 21
Blessed with strong and curvaceous body with excellent recuperative powers. With high level of vitality you are strong and robust. 
Potential issues include painful and/or irregular menstruation, bladder infections, and diabetes. Often your immune system suffers, causing to fall prey to all sorts of infections. Follow regular stretching exercises before your strenuous workouts to avoid stress and strains in your muscles, ligaments and tendons. Dormant excess water may manifest as mucous, cysts, tumors, swellings and weight problems. 
Drink bottled spring water, good quality water to flush out the toxins from your system. Lack of hydration may lead to difficulty sleeping, dry skin, dry hair, and difficulty in absorption of nutrients.
Sagittarius: November 22 – December 21
Sagittarius requires ample time outdoors to stay healthy, but sticking to a diet or exercise routine is the easy way out.
You often have problems with obesity. Your restless spirit invite accidents to happen. They may be prone to gaining weight with age, develop growths, or suffer sciatica. Thighs, hips, liver, and eyesight can be a concern for Sagittarians. 
Capricorn: December 22 – January 19
Capricorn is either physically like a rock or a reed, but either way, determined to continue to live. Strong bones and perfect posture that's the hallmark of this sign, still you are also more likely to suffer broken bones.
Capricorns are ambitious and determined, but those characteristics can also lead to stubbornness, which then brings about fragile bones and weakened joints. Don't suppress your emotions, the more you talk the less tension you put on your mind and body.
Aquarius: January 20 – February 18
As per your horoscope, you can be difficult at times. You tend to ignore your illness until it's too late. Your sign rules the lower part of the body, particularly your shins and ankles.
Appropriate exercises can help you stay fit, increase flexibility and good blood circulation. Active mind and an intense desire to do a lot of work might undermine your vitality if you don't maintain a balanced diet.
Pisces: February 19 – March 20
Stop taking in all the negativity from around you. Learn to relax, it will help you avoid self-defeating thoughts.
Settle yourself in a routine to keep you busy, and regular sleep is important. You have a week immune system that makes you vulnerable to diseases. Probably might have corns, bunions and athlete's foot.